Mysteries : The Official GrahamHancock.com forums
For serious discussion of the controversies, approaches and enigmas surrounding the origins and development of the human species and of human civilization. (NB: for more 'out there' posts we point you in the direction of the '
Paranormal & Supernatural
' Message Board).
Hello
Apologies for being forgetful and for repeating myself in respect of the Khufu Khaf photograph - sadly, it is happening all too frequently to me these days!
The offering formula itself evolved and lengthier examples such as the one I referenced are quite common decorations on stela, false doors and wooden coffins, perhaps because they were not exclusive to royal burials.
You'll have seen the offering formula itself everywhere. By the MK onwards it was ubiquitous and consequently, most museums exhibit artefacts with the inscription on in one form or other. Here it is on a 12th dynasty wooden coffin, top right to left: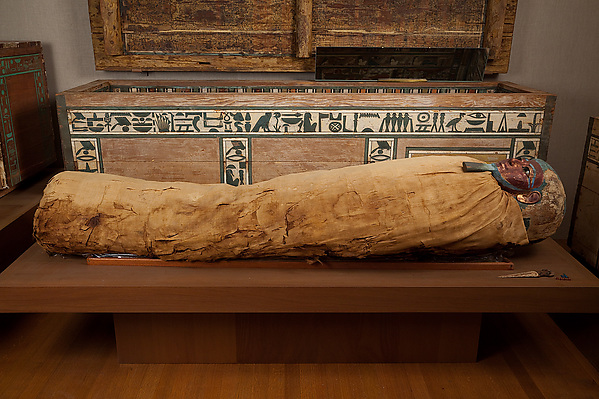 Image: Metropolitan Museum of Art
The Khufu Khaf inscription seems incomplete to me, perhaps because it is O.K. I'm only familiar with Middle Egyptian, to be honest. In the photograph of the other wall you kindly provide (again!) it seems as if what we are looking at is complete, that there is nothing more. Is this your opinion, too?
Thanks,
Matt :)
Sorry, only registered users may post in this forum.