Mysteries : The Official GrahamHancock.com forums
For serious discussion of the controversies, approaches and enigmas surrounding the origins and development of the human species and of human civilization. (NB: for more 'out there' posts we point you in the direction of the '
Paranormal & Supernatural
' Message Board).
Jon Ellison Wrote:
-------------------------------------------------------
> Exactly. Only a small proportion is in hard stone,
> there's no doubt that the AE could carve soft
> stone with their copper chisels and wooden
> mallets.. No one's disputing that.
It seems that some people here
are
disputing that. There are chisel and adzes marks found all over the pyramids and not just the core blocks but the interior: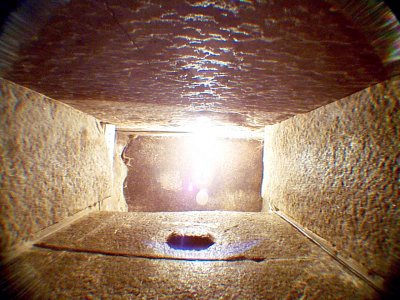 I am not denying the granite/igneous stone work is a mystery as just like chisel marks the evidence speaks for itself:
Abu Roash, OK: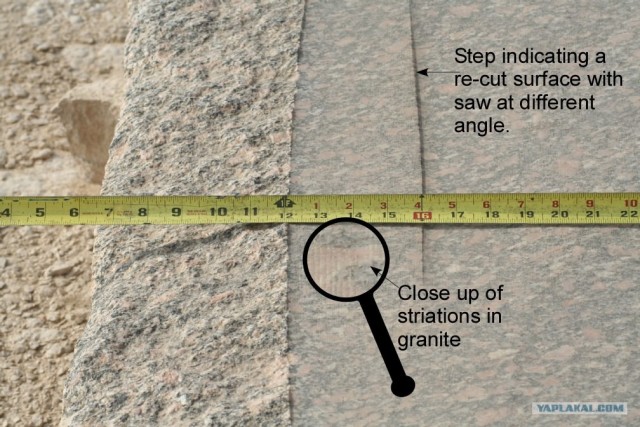 This is obviously not the work of copper hand saws.
> The hard, rare stone artefacts being reserved for
> royal state collections and providing inspiration
> for lesser more numerous work in soft stone.
They are often inseparable because of the congruity of culture, which is the problem particularly when we get past the OK. It becomes undeniable. One was not the "inspiration" of the other-they existed contemporaneously. There are only so many pictures, sources, and logic one can post to get this point across which to me presents a mystery unto itself as the the NK in particular represents a "renaissance" of sorts of this technology which in many ways their accomplishments were even greater than the pyramids themselves.
> Question is, how did they find their way into
> those special reserve collections?
The question to me is how did they exist side by side.
> The materials and tools
> > used in question would have been very expensive
> > and rare, regardless of where they came from,
> and
> > would at large have been property of the state.
> It
> > also stands to reason these larger tools would
> > have been centrally located were the rock was
> > quarried which would have been largely Aswan.
> We
> > can only guess what has been lost never to be
> > recovered from the building of the Aswan dam or
> > what easy pickings later cultures would have
> had
> > recycling this material from centrally stored
> > locations.
> In that case we'd need to find evidence of hard
> stone working tools, Tempered Steel, dating to
> 2500BC.
We have to keep in mind that granite portcullis doors weighing upwards of 15 tons are found in 1st Dynasty tombs, custom made to fit, which I doubt they used tempered steel. Granite is not adamantium. Regardless, they must have had at least bronze as the Mesopotamian had been using it for 1,000yrs before and iron is found in Egypt earlier than the iron age and is even mentioned in a 6th Dynasty text:
"The doors of Pekh-ka which are in the abyss open themselves to Pepi, the doors of the iron which is the ceiling of the sky open themselves to Pepi, and he passeth through them;"
. A smelted iron dagger was found in an Anatolian (Hattic) tomb dated to 2500BC and evidence of iron use dates further in Mesopotamia to at least 3000BC.
Maybe the key to the AE stone working was the discovery of relatively small caches of iron, even meteoric, which they made into "sacred tools" to build the monuments of the gods. Like I said, these tools must have been rare meaning they may have only made a handful of them given the limited amount of material they had. If you take all the granite work at Giza, for example, particularly given the fact they had ample time to fabricate the blocks, in reality it could all be done with just a few saws, lathes, ect.
If they had only
one saw
that could only cut
one block a week
this means all of the granite in G1 could have been easily cut in well less than 2yrs. No granite in G1 or G2. The rest of the fine cut granite at Giza is found facing the Valley Temple-another 2-3yrs? If you took all the cut and dressed granite blocks attributed to the 4th Dynasty at Giza and Abu Roash,
cutting just one block a week with one saw
, I bet you could easily cut all of it in 5yrs or less. 260 blocks. I don't know how many blocks of course but for sake of argument say it took 10yrs instead. Now imagine what you could do with two saws running that each could cut two blocks a week. All of the granite needed could be cut in a few years which of course in reality would only be a few months for each structure.
So you've got thousands of poor bastards using the basic tools we know they used to cut the core blocks with 2 saws at the "saw palace" at the quarry cutting granite as needed to spec. By the time they get to the point they would install the granite it would have already been cut and waiting for transport which would have obviously been planned for as that would have taken time as well.
At the beginning of the 5th Dynasty we all of sudden see round columns-the invention of the lathe perhaps?
I would also bring up again the "renaissance" of the NK which we see an explosion of the use of granite which just so happens to coincide with the increased use of iron in Anaotlia (and elsewhere) and the arrival of the Hyksos, likely Hurrians from Anatolia, and a few centuries later the Hittites of Anatolia of who the AE had extensive contact with the NK none greater than the time of Ramses II, the greatest builder of them all. I don't think this is a coincidence.
> Which of course would be a lost technology.
> We have interestingly and conversely plenty of
> evidence of soft stone working tool technology,
> copper, from that period and before.
>
> Correct. We can only guess at what has been lost
> forever, even a whole lost technological culture
> given enough time.
> However we do have the hard stone precision
> artefacts produced by that lost tooling
> technology. Often with inexplicable tooling marks
> and inexplicable precision dimensions.
> Inexplicable tooling marks and precision
> dimensions always in hard stone, never in soft
> stone.
>
> A lost technology. Without doubt.
I agree. I always have if anyone ever actually read what I say. The only difference is I believe that
most
of what I see resides within the historical period in which the AE were the labor.
Edited 5 time(s). Last edit at 04-Dec-16 05:48 by Thanos5150.
Sorry, only registered users may post in this forum.