Mysteries : The Official GrahamHancock.com forums
For serious discussion of the controversies, approaches and enigmas surrounding the origins and development of the human species and of human civilization. (NB: for more 'out there' posts we point you in the direction of the '
Paranormal & Supernatural
' Message Board).
While the Grand Gallery of the Great Pyramid is one of its most impressive features, it is not unique to G1 and is a feature found in all of the pyramids attributed to the 4th Dynasty prior, though curiously absent in all that followed.
Meidum:
Large Photo
Bent: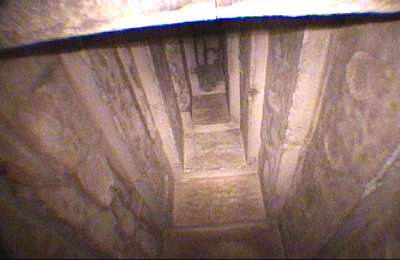 Red:
G1: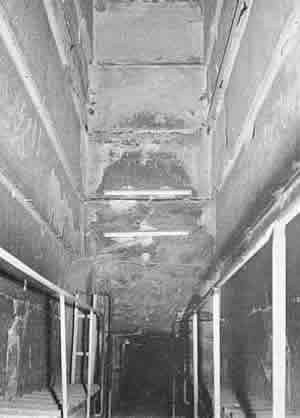 Bent pyramid with its satelite pyramid and remnants of enclosure wall:
At first glance, the satellite pyramid would certainly appear be yet another one of those inferior "rubble pyramids" which some claim is the hallmark of demarcation between what was supposedly built by a "lost civilization" and what was built by the AE:
Discussed
HERE.
The BP satellite pyramid, however, represents a unique conundrum as though it too is one of those inferior "rubble" pyramids (cased in superior casing stones mind you) no different than any other OK pyramid that followed Giza, yet by the same token it incorporates the same corbel vaulted ceiling as most of the great pyramids that could only have been built as we are told by a lost civilization. How could this be?
Interior schematic of the satellite pyramid: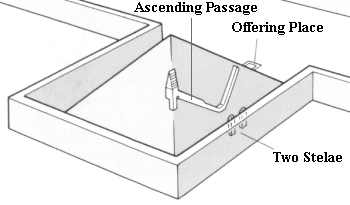 Interior, corbelled ceiling:
Large Photo
Large Photo
Large Photo
Large Photo
Interior stone work:
Large Photo
Exterior Tura limestone "mantle" style casing stones which like G1 also sit on pavement:
More Photos.
On a side note, the satellite pyramid is agreed to have been incapable of containing a burial and as such is at least one pyramid we can point to that was not built as a tomb.
Regardless, there can be no doubt that the same culture who built the corbel vaulted ceilings of Meidum, Bent, Red and G1 pyramids also built the BP satellite "rubble" pyramid which is otherwise no different than any other OK "rubble" pyramid. If an argument were to be made that the AE found this core and built a "rubble" pyramid around it we can clearly dismiss this as it too, like many of the other "rubble" pyramids, is encased in fine cut limestone casing stones little different than G1. And though the "rubble" pyramids that followed Giza did not use the corbel design, interestingly neither did G2 or G3, so we can dispel with this argument as well as in context this technology only appears with G1 and
before
.
As has been said many times, by myself and many others, G1 does not exists in a vacuum. Yes it is "special" and there are things about it we marvel at above all others, but there can be no doubt it is part of a larger congruity that not only includes the other great pyramids, but also the inferior "rubble" pyramids of the OK as well. This is what people need to get through their heads and instead of ignoring reality so their pet theories can survive, the greater context in which G1 resides must be accounted for. Ignoring it will not do.
This also goes for all these nonsensical "novel ideas" of how G1 was built that litter these boards time and again, often involving bewilderingly obtuse water systems. All this effort put into explaining how G1 was built yet none for the rest as if they were apples and oranges yet nothing could be farther from the truth. Yes, G1 has big core blocks but so do all the other great pyramids. Yes G1 is the tallest but even some of the Giza satellite pyramids were originally over 100ft high. How were they built? If one is going to make up some inane water construction scheme for G1 it has to also apply to the rest of the Giza pyramids as well as Medium and Dahshur, and yes, even the "rubble" ones as well. But I assume this is why everything other than G1 is ignored as to accept this reality means that otherwise such fantasies instantly become null and void. While G1 no doubt incorporates elements that set it apart from the rest, and yes it is the largest pyramid (barely), the same construction principles apply to all the rest so to explain G1 one must explain them all.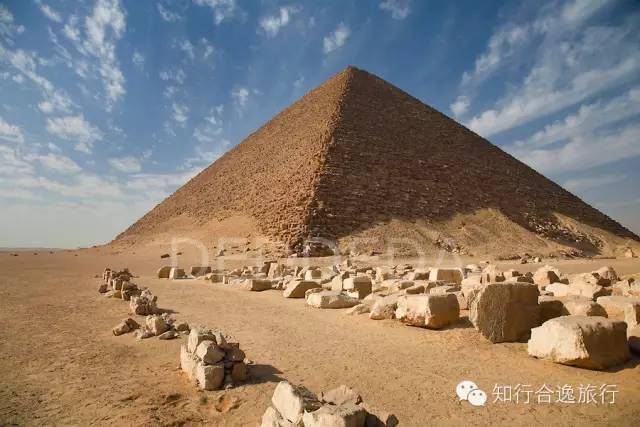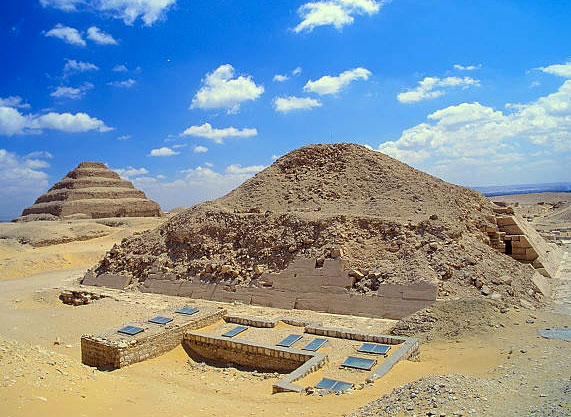 Edited 9 time(s). Last edit at 04-Apr-20 14:57 by Thanos5150.
Sorry, only registered users may post in this forum.