Mysteries : The Official GrahamHancock.com forums
For serious discussion of the controversies, approaches and enigmas surrounding the origins and development of the human species and of human civilization. (NB: for more 'out there' posts we point you in the direction of the '
Paranormal & Supernatural
' Message Board).
atul.seth Wrote:
-------------------------------------------------------
> Reference to
G1 only
,
>
> a compelling reason would be the general near
> absence of prominently displayed hieroglyphs on
> the walls of chambers and passages.
How is this evidence it was built prior to 4,000BC?
> The earliest evidence of a hieroglyph is
>
Quote
wikipedia
> In 1998, a German archaeological team under
> Günter Dreyer excavating at Abydos (modern Umm
> el-Qa'ab) uncovered tomb U-j of the Predynastic
> ruler called Scorpion I, and recovered three
> hundred clay labels inscribed with
> proto-hieroglyphs, dating to the Naqada IIIA
> period of the 33rd century BCE.[7]
>
This is what was found in Tomb U-j: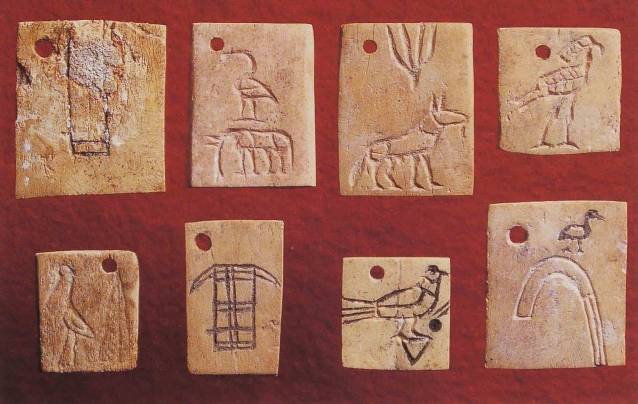 > It would seem that on the basis of hieroglyph
> development, G1 predates it.
So according to your logic anything that does not have hieroglyphs on it means it predates 4,000BC?
> Unless we have very compelling reason/evidence to
> challenge this by stating that AE built G1 but for
> some reason did not use glyphs in it.
Which technically speaking says nothing about when it was built. Even if we believe the Khufu cartouche is a fake there are still 2 dozen other lines of
hieroglyphs
, not proto-hieroglyphs as found in Dynasty 0, including several other cartouches, that cannot all be "fake". So if the existence of hieroglyphs is your evidence it is for one not evidence of being built prior to 4,000BC and there actually are hieroglyphs inside which makes it a moot point regardless.
Sorry, only registered users may post in this forum.