Mysteries : The Official GrahamHancock.com forums
For serious discussion of the controversies, approaches and enigmas surrounding the origins and development of the human species and of human civilization. (NB: for more 'out there' posts we point you in the direction of the '
Paranormal & Supernatural
' Message Board).
Origyptian Wrote:
-------------------------------------------------------
> Or, for that matter, the source of the depiction
> of what appears to be a truly elongated head
> (although, not magnetite):
Or the shape of the skull in which such a "cap" is required to cover.
> (and what's going on at the ear?)
A princess of Amarna, presumably one of Tut's sisters.
Akhenaten and Nefertiti holding children with elongated skulls:
The skull of Tutankhamen:
The tomb KV55 skull attributed to Akhenaten, Tut's father:
Statue of Nefertiti:
Skull attributed to Thutmose III, Akhenaten's father: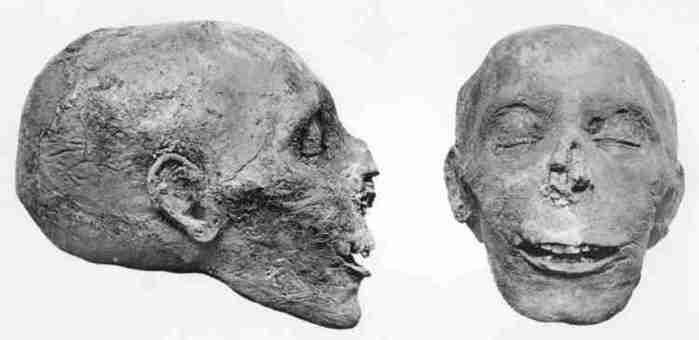 Unidentified skull from Thebes, 18th Dynasty (?):
Edited 2 time(s). Last edit at 26-Aug-18 22:03 by Thanos5150.
Sorry, only registered users may post in this forum.