Mysteries : The Official GrahamHancock.com forums
For serious discussion of the controversies, approaches and enigmas surrounding the origins and development of the human species and of human civilization. (NB: for more 'out there' posts we point you in the direction of the '
Paranormal & Supernatural
' Message Board).
In a previous thread I noted many of the smaller blocks sitting on top of the trilithon at Baalbek have a notable beveled edge:
Looking at examples of stone structures in the region this style seemed to be associated with the ancient Phoenicians more so than the Romans. I recently stumbled upon the 13th century muslim fortress known as the "Temple of Nimrod" located near the Lebanon/Israel border which employs a similar same style of beveled blocks:
Beveled blocks: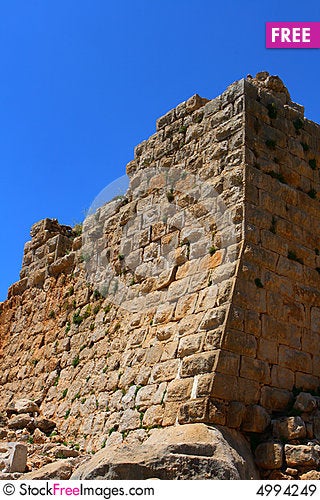 HERE
HERE
HERE
A few interesting features:
HERE
The fort was apparently rebuilt several times over the centuries but it is interesting to note not all of the walls have bevelled blocks:
HERE
Even on the same walls:
HERE
There is no evidence I can find this site may predate the Arabs.
So, either the Arabs were recycling old Phoenician structures for building material which is possible considering there are many Phoenician structures in the area including those that were built on by the Romans. Or, the Arabs at some point, though not consistently, cut and dressed blocks in the same way. Anyhoo, this seems relevant as to the provenance of the beveled blocks at Baalbek.
Edited 1 time(s). Last edit at 10-Jun-16 20:09 by Thanos5150.
Sorry, only registered users may post in this forum.