Mysteries : The Official GrahamHancock.com forums
For serious discussion of the controversies, approaches and enigmas surrounding the origins and development of the human species and of human civilization. (NB: for more 'out there' posts we point you in the direction of the '
Paranormal & Supernatural
' Message Board).
Just to follow up from the above post on the possible design intentions of G1's base sides being specifically set at different measurements to encode certain information.
And this diagram offers one possible design that when the ridge length and slope length are multiplied together will reveal the numbers of the mile in inches, and then when reduced further down to miles of 5280 ft will = 1000 miles
Contrived ? , maybe, but as im now 100% certain the height is inch related then everything else would follow from that standard.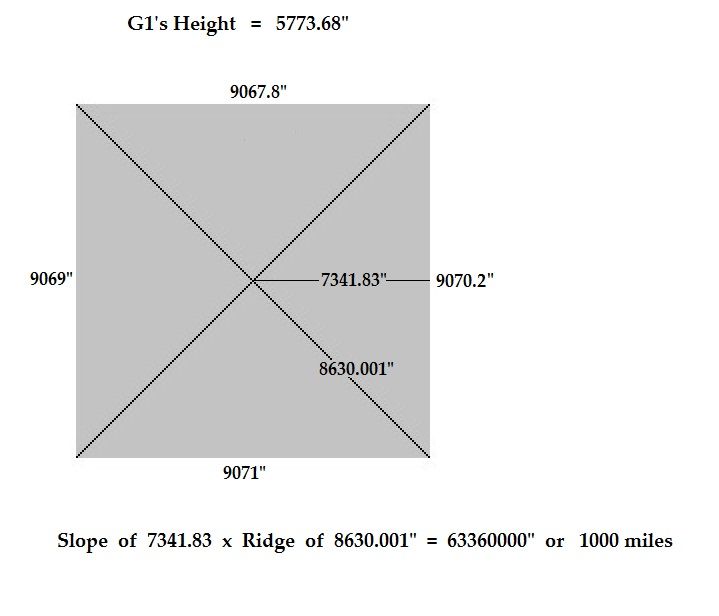 Just to remind you all how the height relates to the number three and is made by just a combination of 3 numbers
First we have the correlation to the square root of 3 as 5773.68 x 0.0003 = 1.7321
Then we have the 3 numbers that produce G1's height in inches, 729 x 792 = 577368
DPP
Edited 1 time(s). Last edit at 24-May-16 21:40 by DUNE.
Sorry, only registered users may post in this forum.