Mysteries : The Official GrahamHancock.com forums
For serious discussion of the controversies, approaches and enigmas surrounding the origins and development of the human species and of human civilization. (NB: for more 'out there' posts we point you in the direction of the '
Paranormal & Supernatural
' Message Board).
Hi Thanos
Sorry you directed the post to Jon E (my mistake)
Thanos5150 Wrote:
-------------------------------------------------------
>
> >
> Examples of the finished products:
>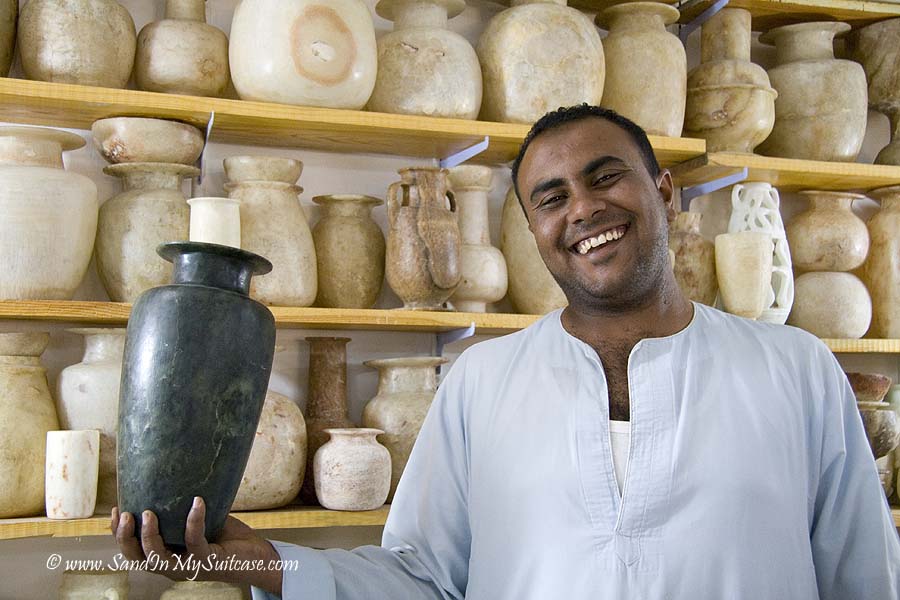 >
> I bought one from one of these very roadside
> factories. Not exactly lasers and CNC machines
If the pictures are replicated I find the modern steel "replica" contraptions very interesting as it helps understand a mechanism for undercutting a lip.
However they are working with soft abalaster!
What is your purchase made from? ( I do not ask for an Archae S type ... specific description ...just general)
PLEASE could you also look into your replica (maybe with a light) and advise/describe:
What the interior bottom of it looks like? Is it rough with core snaps?
Does it have a conical hole or depression in the bottom?
What do the sides look like rough and scratchy or smooth?
>
> Therefore, the question is why is it so
> sophisticated at the beginning of the archaic
> Dynastic period, why is the quality largely
> superior to what came after the OK, and what
> materials were their tools made of that allowed
> them to fabricate the harder stone like diorite. I
> would also say that though the methods are
> relatively simple to make similar vessels, Petrie
> is of course correct to note the makers of these
> earlier stone vessels used a lathe which gives a
> more "machined" quality than hand made.
Exactly.
If you are not already 'sick and tired' of this thread which I could understand, can we have a little bit of fun and entertain a hypothetical?
Hypothetical but serious response sought ;-)
If I was to provide these fellows unlimited : copper and bronze, flint, diorite, granite and stone of any description and offered US $1 million if they could make for me one of these: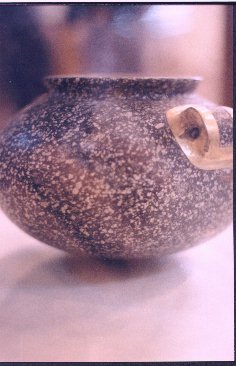 However, they must not use steel and the vase /bowl must be made of granite or diorite
Do you think they could achieve the perfect balance? Even if I allowed their current tools shown.
If so would you hypothetically be prepared to pay the bill ,for them trying, if they could NOT?
If I relieved your financial burden by offering a second chance and said find me any modern manufacturer to make an exact replica.... do you think you could / would be able to arrange that option?
Cheers