Mysteries : The Official GrahamHancock.com forums
For serious discussion of the controversies, approaches and enigmas surrounding the origins and development of the human species and of human civilization. (NB: for more 'out there' posts we point you in the direction of the '
Paranormal & Supernatural
' Message Board).
Jon Ellison Wrote:
-------------------------------------------------------
> I don't think is incredibly stupid at all,
You say this yet do not even understand what is being said. If you all are going to argue about this stuff you at least want to understand what the argument is. There is no doubt the AE made stone vessels similar to those found in early dynastic times which they are still doing today:
Vase "factory":
Quite a space age tool that guy is using which kind of reminds one of this:
Youtube video how they do it.
Another.
Examples of the finished products: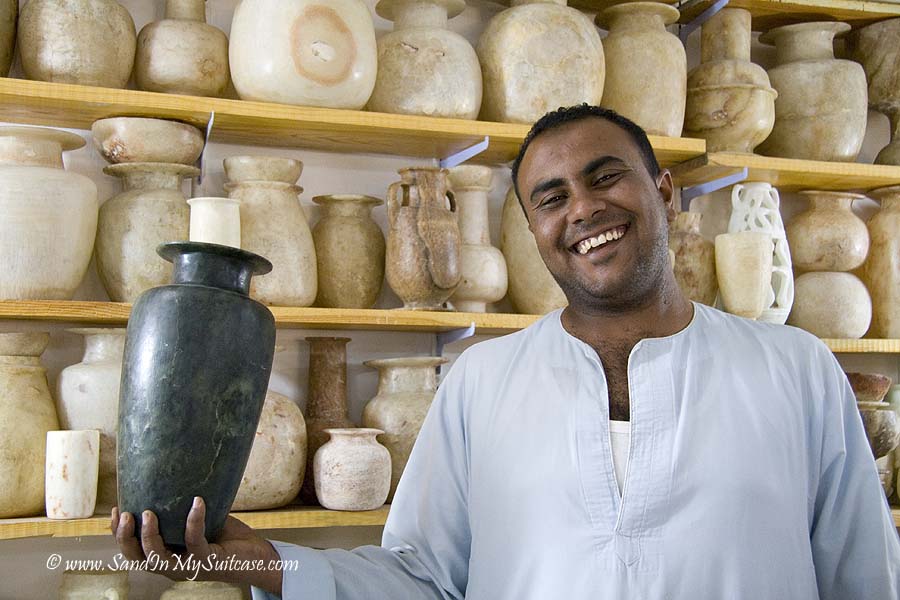 I bought one from one of these very roadside factories. Not exactly lasers and CNC machines
Therefore, the question is why is it so sophisticated at the beginning of the archaic Dynastic period, why is the quality largely superior to what came after the OK, and what materials were their tools made of that allowed them to fabricate the harder stone like diorite. I would also say that though the methods are relatively simple to make similar vessels, Petrie is of course correct to note the makers of these earlier stone vessels used a lathe which gives a more "machined" quality than hand made.
Edited 1 time(s). Last edit at 11-May-16 19:31 by Thanos5150.