Mysteries : The Official GrahamHancock.com forums
For serious discussion of the controversies, approaches and enigmas surrounding the origins and development of the human species and of human civilization. (NB: for more 'out there' posts we point you in the direction of the '
Paranormal & Supernatural
' Message Board).
Corpuscles Wrote:
-------------------------------------------------------
This device is depicted in other reliefs which are more clear all associated with vessel making:
Fig. 73. The making of stone vessels as depicted in an Old Kingdom relief from an unknown tomb at Saqqara. Egyptian Museum, Cairo JE 39866. Drawing by Peter Der Manuelian after Maspero 1915b, pp. 25-27, pl. 22
Chiseling a statue,
Tomb of Ankmahor, Saqqara c. 2200BC
: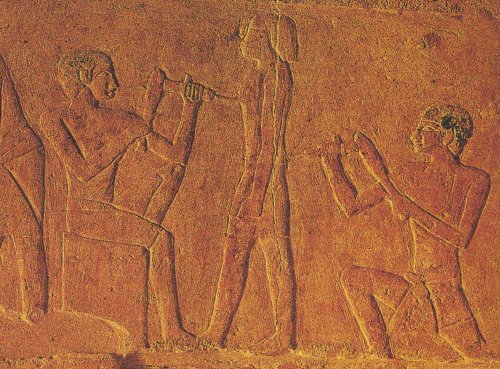 Another from Saqqara, 5th Dynasty:
MK/NK I assume, various vessel making:
Which to note the obvious, its not like all the stone vessels are found in the OK and before-they never stopped making them which are a dime a dozen in later times. What is interesting, however, is that the quality was certainly never better than it was at the beginnings of Dynastic times which, along with its relatively sudden appearance in the archeological record, is really the issue.
Dynasty 0/1st Dynasty: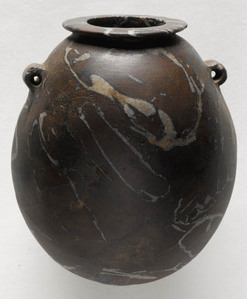 Dynasty 0:
Dynasty 0/1st Dynasty:
On and on it goes. Not to mention things like these from the same period:
So the mystery is not "if" the AE made stone vessels, which is incredibly stupid to say otherwise, it is why does this quality appear suddenly in Archaic Dynastic times (Dynasty 00/0), hand in hand with monumental noble tombs and boat burials among other curiosities, so fully developed and of a quality that is unsurpassed in later times (no, this is not an invitation to make a vapid comment about an antediluvian lost civilization). Most telling, to me anyways, is that this also all begins with the appearance of this:
And it is here that Dynastic Egypt begins.
Edited 3 time(s). Last edit at 11-May-16 18:06 by Thanos5150.