Author of the Month : The Official GrahamHancock.com forums
Join us at this forum every month for a discussion with famous popular authors from around the world.
1 Zhou pendant with no hole just a snobbish projection.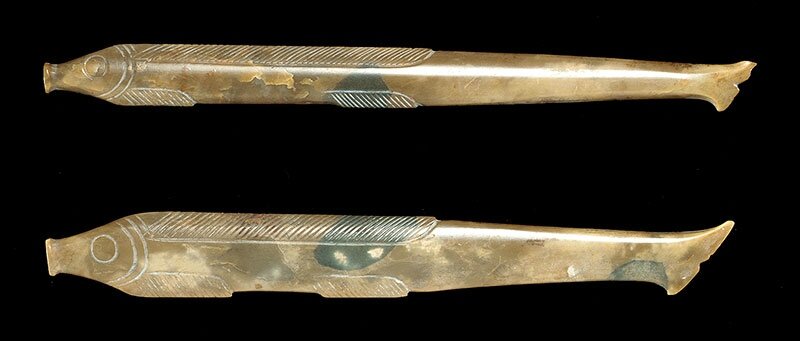 Wind chimes catch the light and are observed not handled thereby making them less like!y to damage than something you handle.
If they are hongshan then a piece of copper wire is the extent of their ability to make metal chimes. No bronze tubes from them.
Edited 1 time(s). Last edit at 20-Feb-18 20:25 by Wheeler.
Sorry, only registered users may post in this forum.