Misc. : The Official GrahamHancock.com forums
A social and/or notice board and is not so much for discussing Grahams work, or related topics as covered by the other boards, but more like a place where people can share other things.
Just my part.
Conserving Wetlands thru Ducks Unlimited.
So, the marathon session of new Wood Duck boxes are just finished today. 48 total.
This is part of a fundraiser for the State/National/International organization. Our DU banquet in ten days.
Several of these Wood Duck Nesting boxes will have generous gift cards within. One will be a $350 card.
The money earned on the raffle will go to preserve Wetlands. The boxes will most likely all be mounted locally, from the Wyoming border down the South Fork of the Snake river in Idaho to it's confluence with the Henry's Fork of the Snake river just North of Idaho Falls.
A win, win.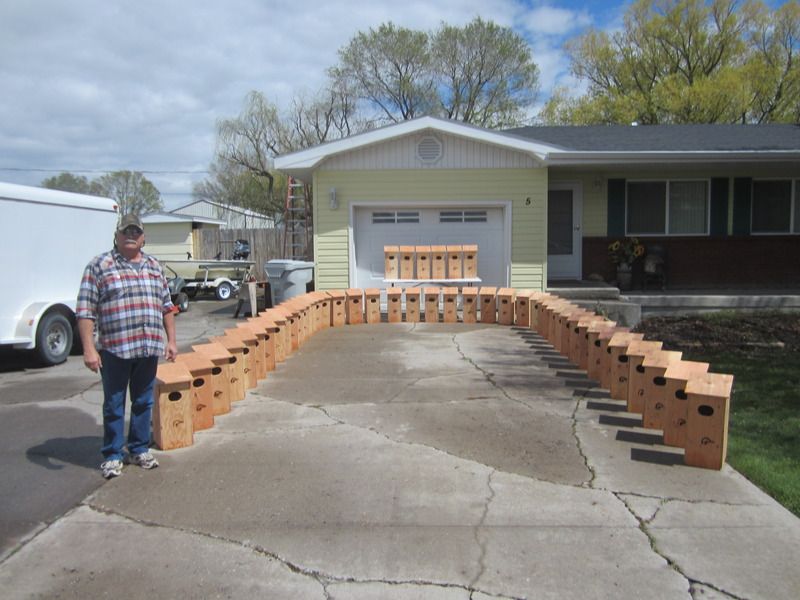 What has been is what will be, and what has been done is what will be done; and there is nothing new under the sun.
Is there a thing of which it is said, "See, this is new?"It has been already, in the ages before us. Ecc 1: 9-10
Edited 2 time(s). Last edit at 25-Apr-17 21:40 by Fsbirdhouse.
Sorry, only registered users may post in this forum.