Gunpowder, Treason & Plot : The Official GrahamHancock.com forums
This is the board for you if you wish to discuss or explore conspiracies of any kind, historical or current.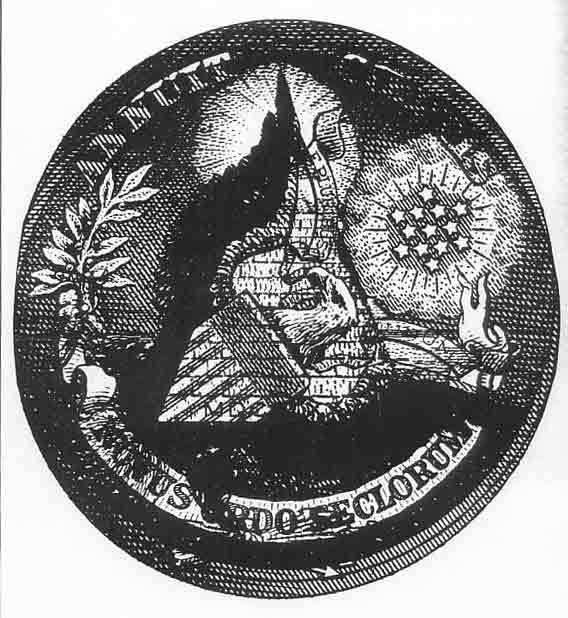 Hi Don
Noticed the crowd thinks your.....well you know : )
It is frustrating at times.....trying to show them the Occult** of whats going on.
Sandy Hook...a random event....ya right!
Sandy Hook and the Aurora shootings....just a coincidence the Batman movie links both....ya right.
The above pic is the 2 seals on the US Dollar...interlaced
its not the only one by the way....there are several interlace positions.
Americans are dumb as________,
they think the latin on the Great seal means the US will be great,...and that greatness includes them and their prosperity.
hows that greatness lookin now?
They could read Virgil and enlarge their understanding,
and then ask why the Masonic rite chose those phrases out of the sections of Virgils works.
Shuttle Columbia blows up and becomes a sacrifice scattered across the Southern US....Feb 2003
and then we have the Iraq Invasion in March....2003
Occult sacrifices precede significant events.
These occult massacre/sacrifices in 2012 are to gain favor for the Undertaking**
numerous occult drama's are replayed.....sets mimic temples,
events mimic/repeat an earlier event.
like Obama's train trip to DC for his ride in....after winning his first election,
a replay of the Train which Lenin rode across Europe to Russia in his rise to power.
The destruction and sacrifice of Columbia STS 107 is scripted in this mission patch.
It was intended....even though it appears to be an accident.
The Sun rising is also STS 107 blowing up,....
the red arc is STS 107 burning up as it cross's the earths atmosphere.
the falling star in the pattern.
so....Sandy Hook is another lone gunman....
all other considerations are wrong,
it was another unfortunate event....
there is no occult involved....[wink,wink]
T Bird
Sorry, only registered users may post in this forum.