Gunpowder, Treason & Plot : The Official GrahamHancock.com forums
This is the board for you if you wish to discuss or explore conspiracies of any kind, historical or current.
[
twitter.com
]
Wikileaks just posted a conversation with Guicifer 2.0 in which he lists "Seth" as his whistle blower.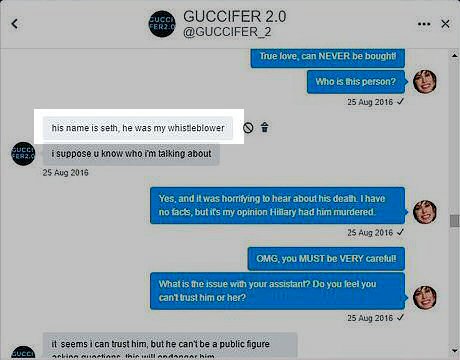 DNC wasnt hacked. It was leaked.
Sorry, only registered users may post in this forum.