Paranormal & Supernatural : The Official GrahamHancock.com forums
For discussions of everything that might be classed as 'paranormal' - i.e. not currently accepted by our modern scientific paradigm.
http://www.sumerianalien.com/D/AncientTelepathy/
I have done some pretty shallow research on this theory regarding the King's Chamber, it being a place where telepathic activation occurs; because of Khufu's construction and that this environment is ideal.
https://www.youtube.com/watch?v=kFcughTFy4Y
Most everyone should be familiar that khufu does possess energy in the form of piezoelectric. What you may not know is that the pineal gland contains incredibly small crystals which also function with a piezoelectric ability. The ancient egyptians may have been familiar with the pineal glands unique attributes and the Eye of Horus does resemble the pineal gland. The pineal gland is regarded as the seat of the soul. Furthermore Pharaohs consumed wheatgrass and it known that the melatonin extract within it activates the pineal gland. So with this little research should one infer that perhaps the King's Chamber is a place for communicating to others interdimensionally? And the reason why people have very far out experiences in the Chamber is because of the energy there. Now suppose we actually could live back in time when the Great Pyramid was at peak function and at a certain time you consumed plenty of wheatgrass; that the hidden chambers and whatever devices were in there at the time aided you for a interdimensional conversation.
https://www.youtube.com/watch?v=nwjFGOjlkbM
What is interesting to note is this image below retains copper that is hanging vertically from the block in the passage. Just entertain the thought that these were cables that function as a circuit with Direct Current and that this circuit charged up the pyramid.
What shall we find out about these empty spaces in the Pyramid which scientists now have found, but yet to have explored? Do you think we shall find more copper in them and perhaps residual acid which modern batteries run on?
Could the real function of the Pyramids be just what I surmise telepathic machines?
Quote

Melatonin and the Spirit Molecules In terms of spiritual experience, melatonin quiets the body and mind, allowing access to higher consciousness. Both pinoline and DMT, secreted by a healthy, activated pineal gland, are psychoactive, causing changes in perception, mood, consciousness, cognition, and behavior. Pinoline enables visions and dream states in the conscious mind and has been used by ancient Egyptians and Zoroastrians in their rituals. It assists in DNA replication and is said to resonate with the pulse of life at ~8 cycles per second. https://www.consciouslifestylemag.com/pineal-gland-activation-third-eye/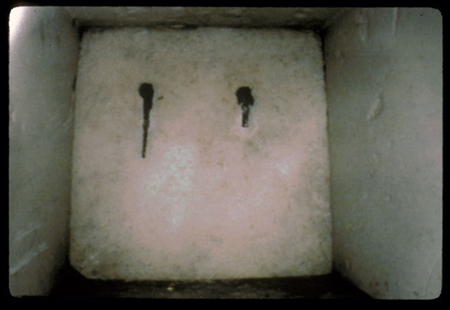 Quote

Wheatgrass was used more than six thousand years ago by ancient early Mesopotamians. Five thousand years ago, the Priests, Pharaohs, and other powerful ancient Egyptians used wheatgrass for health. Babylonian king Nebuchadnezzar, who reigned from 605–562 BC, reportedly attributed the improvement of his physical and mental health to his consumption of wheatgrass. Almost two thousand years ago, during the first century AD, the Essenes used wheatgrass as a healing food. https://humanelivingnet.net/2013/08/07/taking-a-shot-of-wheatgrass-juice/
https://www.youtube.com/watch?v=D7eBQfM3UrA
http://www.wakingtimes.com/2014/11/16/top-8-supplements-boost-pineal-gland-function/
Edited 6 time(s). Last edit at 18-Dec-17 07:39 by Sirhope.
Sorry, only registered users may post in this forum.