Global Village : The Official GrahamHancock.com forums
For good-natured and mutually-respectful discussions of politics and current affairs. Soap-boxing and the promotion of extremist causes motivated by hate will not be tolerated by our moderators.
The picture of the airliner approaching the Pentagon is interesting. As you can see, the airliner would be approximately 2 stories high, yet the damage occured only on the first floor. If the plane was any lower on the ground, there should have been skid marks from the engines. Heck, if the engines had touched the ground, the plane would have flipped over end over end.
Also, in addition to taking out the second floor, the tail should have been sheered right off and left on the grounds outside of the Pentagon.
So, it's pretty clear that no airliner hit the Pentagon.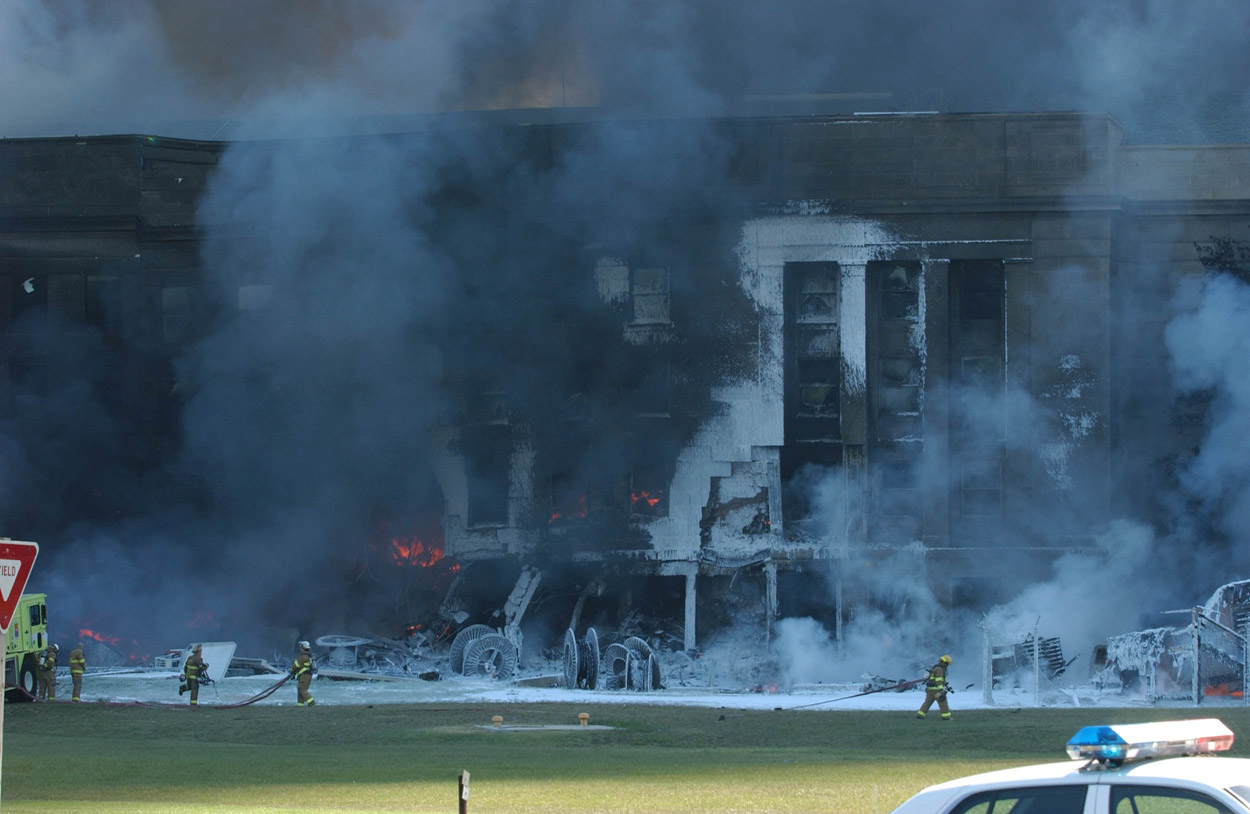 Sorry, only registered users may post in this forum.