History : The Official GrahamHancock.com forums
For the discussion of general and orthodox history from the advent of writing up to mid 20th Century, i.e. 3,200BC up to World War II.
Below is an interesting partial Distribution Map of some known Roman dodecahedron finds.
Source
, along with an interesting and 'imaginative' theory.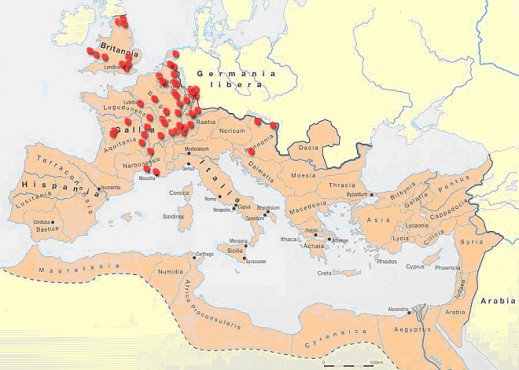 Dr. Troglodyte

"Quis custodiet ipsos custodes?" - Decimus Junius Juvenalis

"Numero, Pondere et Mensura"
Sorry, only registered users may post in this forum.