Mysteries : The Official GrahamHancock.com forums
For serious discussion of the controversies, approaches and enigmas surrounding the origins and development of the human species and of human civilization. (NB: for more 'out there' posts we point you in the direction of the '
Paranormal & Supernatural
' Message Board).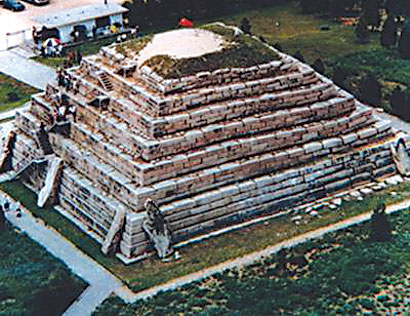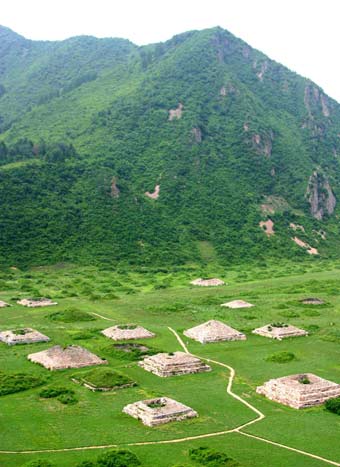 These pyramid tombs are attributed to the Korean Koguryo Kingdom of China/Korea which ruled the region from 277BC-668AD
UNESCO
. It appears this site dates to the first century BC which coincides with the last stages of pyramid building in Xian China.
(UPDATE 2/18) Here is a link to the UNSECO .pdf download with much information about the site with several pictures of the interiors: Preservation of the Koguryo Kingdom Tombs. Copy and paste this into a Google search: whc.unesco.org/document/9119‎
The style and size of the blocks of the featured pyramid above, similar to other megalithic sites around the world, is rather unique in ancient China. Korea has a curiously long megalithic history stretching back at least 5,000yrs where it is estimated nearly 1/2 of the worlds dolmens are found.
Some of the capstones are estimated to weigh over 250 tons. The earliest known Korean pottery dates back to c. 8000 B.C. or before and RCD dates of a boat oar dating to 5,700BC suggest it is the oldest
boat
in the world yet found.
I'm sure the later Korean pyramids have their own unique story to tell, but given the identical construction of Korean dolmens with those found elsewhere in the world all orthodox dated to the same time period, it is hard to believe they are not all one way or another the product of a single megalithic maritime culture.
Post Edited (18-Feb-14 16:50)
Edited 1 time(s). Last edit at 11-Jul-16 18:28 by Thanos5150.
Sorry, only registered users may post in this forum.