Mysteries : The Official GrahamHancock.com forums
For serious discussion of the controversies, approaches and enigmas surrounding the origins and development of the human species and of human civilization. (NB: for more 'out there' posts we point you in the direction of the '
Paranormal & Supernatural
' Message Board).
Open mind Wrote:
-------------------------------------------------------
> 1) This civilization existed at its peak before
> the Younger Dryas so it was up and running 13,000
> years ago. What metals and materials can survive
> that long? How much expectation would you have to
> find anything? It seems like a big ask.
Quote

Origyptian Wrote:

-------------------------------------------------------

> I'm not sure how you could know that. What kind of

> evidence would you expect to find? If a

> civilization millennia before the OK built any of

> that stuff, why would you expect to find anything

> else but the stonework they left behind?

[Thanos:]

Why do you continue to refuse to be honest? This has been discussed countless times and has been proven incontrovertibly false each and every time every which way yet here you are saying it once again as if it never happened.

One example (to Jon):

Quote

It is strange to think one could live to adulthood and have such a deeply ignorant and easily falsifiable perception of reality. So what you are saying is that there would be no evidence of the existence of "human", let's go with that one for now, activity prior to your minimum of 20,000yrs? This conversation was had before, which I think you were a part of, in which I showed a range of numerous examples of the very opposite just within the period of 20,000-50,000yrs. And by comparison these would be

primitive

cultures compared to the LC (lost civilization) not to mention drastically smaller populations.

And again, these are but a few examples of such things, not the end all be all. If one needs futher clarification, again, make an effort to educate yourself.

[added]

AGAIN c. 25,000BC:

DOLNI VINCI JEWELLERY, POTTERY, TOOLS AND OTHER ARTIFACTS DOLNI VESTONICE DOLI VESTONICE

Even evidence of woven fabric was found:

See how even though you don't actually find the fabric you find evidence of it nonetheless? Archaeology is often like that.

What I do not understand is how the same conversations can be had with the same people so often. Ignorant opinions are given by a select few which much information is provided that clearly shows it to be incorrect. Equally ignorant and pedantic counter arguments immediately follow which those too are squashed with more information yet sometime later the same ignorant opinions are offered again as if none of it ever happened. This says one of three things-either the offenders have a mental deficiency of some kind and are incapable of retaining information that does not fit their belief system or are just plain dishonest, or both....

According to fresh thinking, apparently, this LC did not bury or cremate their dead, make fire, wear clothes, butcher or cook food, write or have art, make dwellings or fill those dwelling with stuff. And also unlike their primitive contemporaries, they apparently ate and killed their food with their hands (as they had no weapons) and drank their liquids (water or blood as they did not make any beverages) right from the source never having occurred to them to make things to contain them either for short or long term storage, say like pots, bowls, cups, vases, ect. On and on it goes.

And no, time and nature are not the linear magic elixir to make artificial things magically "turn to dust" as you claim which ironically we would still find that "dust". Where this occurs i.e. which climates and conditions, was the artifact buried and under what conditions, ect ect are what further determines an artifacts rate of decay.

This is but one example of numerous cultural artifacts from discussions you have been a part of that just myself alone have presented here from nearly each millennium around the greater Mediterranean world prior to 4,000BC going back tens of thousands of years of the very artifacts you repeatedly dishonestly claim would "not be there". Pick a millennium and I can show countless examples of cultural artifacts from much lesser cultures of what you claim would otherwise not exist, including Egypt itself, all from cultures infinitely smaller and less sophisticated than what would have been required to build pyramids let alone as you claim all of the megalithic stonework ever made in Egypt. For you to continue saying this despite the fact you know full well it is not true is just plain fraud Origyptian.
Venus of Laussel, France carved limestone c. 25,000BP:
Venus of Brassempouy, France c. 25,000BP:
Cave of El Castillo, Spain c. 39,000BP:
Venus of Hohle Fels c. 40,000BP:
Double burial and "shaman" of Sungir (Russia) c. 25,000BC: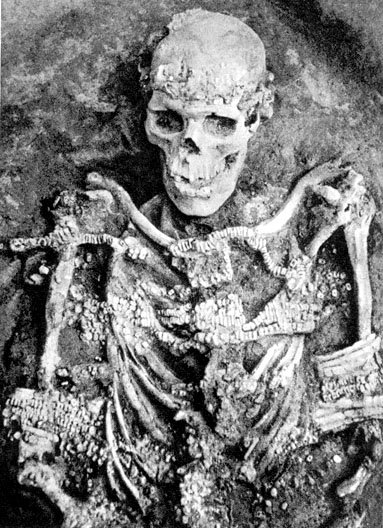 More: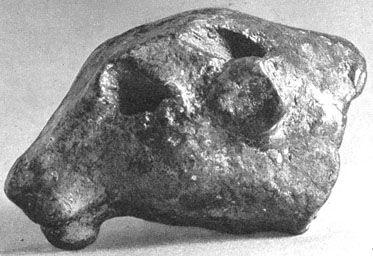 Jomon Pottery, c15,000BP:
Pottery in China dates back to 20,000BP or more.
----------------------------------------------------
If common sense and being a living functioning adult were not enough, all from conversations in the last 3yrs which you were likely a part of or at least read.
So despite the fact we find numerous examples of species and sub species of hominids going back over 4 million years-bones, tools, habitation sites, etc- it is just by chance that we can find no evidence of the advanced civilization before 13,000BP that gave rise to the host of civilization that directly followed it which we also find voluminous evidence of. Its not just "lost"-its
missing.
Edited 1 time(s). Last edit at 02-Jun-20 17:08 by Thanos5150.
Sorry, only registered users may post in this forum.