Mysteries : The Official GrahamHancock.com forums
For serious discussion of the controversies, approaches and enigmas surrounding the origins and development of the human species and of human civilization. (NB: for more 'out there' posts we point you in the direction of the '
Paranormal & Supernatural
' Message Board).
Barbelo Wrote:
-------------------------------------------------------
> Was the Tree of Life, really a tree?
This is an Assyrian interpretation from the 9th century BC.
An earlier example from c. 2000BC:
I think it is arguable this is what it represents, and supposedly others of the like were found, but this example from the Halaf Domuztepe site, Anatolia c. 5,500BC is considered by some to be the oldest examples depicted: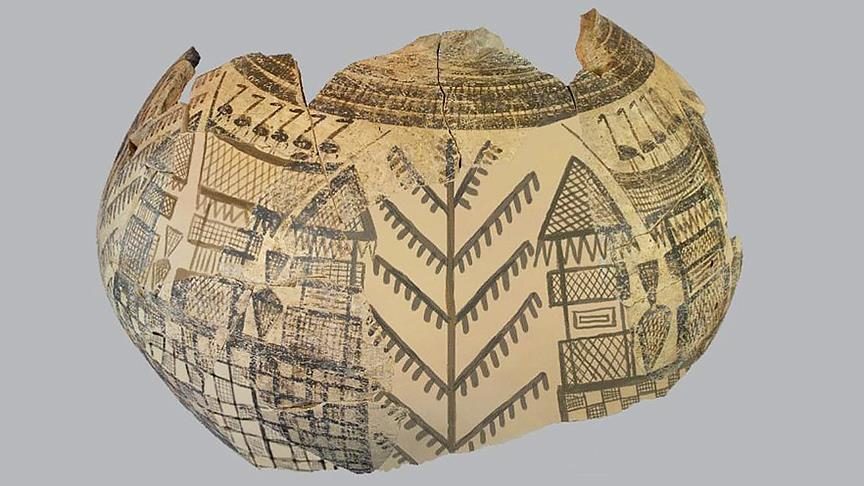 As an aside we would note the multistory buildings and identical flamingo motif also found on Naqada II and greater Mesopotamian pottery detailed beginning
HERE
. *Sigh*.
Anyhoo, if trying to ferret out its identity from pictorial examples alone, I would humbly suggest trying to find the earlier Mesopotamian (or other) examples as the farther forward in time it seems representations become more highly stylized which may give an impression beyond its original intent.
Edited 1 time(s). Last edit at 05-Nov-19 07:27 by Thanos5150.
Sorry, only registered users may post in this forum.