Mysteries : The Official GrahamHancock.com forums
For serious discussion of the controversies, approaches and enigmas surrounding the origins and development of the human species and of human civilization. (NB: for more 'out there' posts we point you in the direction of the '
Paranormal & Supernatural
' Message Board).
gulsbo Wrote:
-------------------------------------------------------
> From Johannes Revelation;
> Their bodies Shal be laying in the great city,
> that spiritually is called Sodoma and Egypt, there
> were your Lord was CRUSIFIED.
Gadzooks.
> This is a confirmation of Osman claim that
> Tutankhamen was Jesus.
Tutankhamen was a very unremarkable pharaoh in AE history and the only reason he is known to us today is because of his cache of grave goods made even more sensational in the era and way it was found. Otherwise we would give a shit about Tutankhamen even less than the AE themselves.
And you do all realize Tut died a sickly teenager, right? That he was wracked with congenital disease and physical ailments from generations of inbreeding and belonged to a line of people with unusually large elongated skulls? His feet were completely fucked up with deformities and would have needed to use a cane for most of his life which explains why there were so many buried with him. That is when he wasn't getting carried around. This is not made up shit-we have his body which has been studied extensively.
If Tut is Jesus then here you go:
Jesus H Christ ladies and gentleman. Oh, and here is his dad, Akhenaten, that is somehow supposedly Moses (WTF?):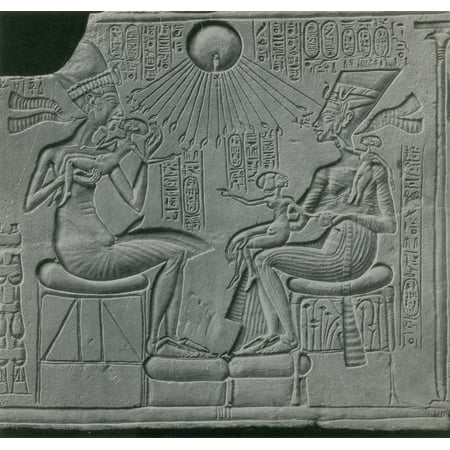 "Moses". A freakish and sickly looking androgyne also with enormous elongated skull.
Sorry, only registered users may post in this forum.