Mysteries : The Official GrahamHancock.com forums
For serious discussion of the controversies, approaches and enigmas surrounding the origins and development of the human species and of human civilization. (NB: for more 'out there' posts we point you in the direction of the '
Paranormal & Supernatural
' Message Board).
Lately I have been seeking an alternative to modern physics explanation to gravity. My studies now include electric gravity and is making greater sense out the universes behavior to me than what Einstein and Newton believed. Through this exploration I came across a video about the beetle and its anti gravity capabilities. Certain depictions of the revered beetle and levitation basins have inspired me to ask you if this mystery and would it be possible to work in my theory for moving granite. I present you with a video along with pictures from the net.
Did the ancients know secrets taken from the wings of beetles to lift and levitated granite blocks?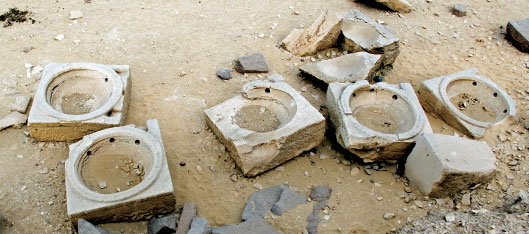 https://www.youtube.com/watch?v=5sUxA0_SGxE
Sorry, only registered users may post in this forum.