Mysteries : The Official GrahamHancock.com forums
For serious discussion of the controversies, approaches and enigmas surrounding the origins and development of the human species and of human civilization. (NB: for more 'out there' posts we point you in the direction of the '
Paranormal & Supernatural
' Message Board).
(As an aside, note the polygonal masonry)
HERE
HERE
How weird that the author of the PT who supposedly had no word for "ramp" built a
ramp
to access his Valley Temple.
And to remind ourselves, retaining walls of the ramp to G1 satellite pyramids from the quarry: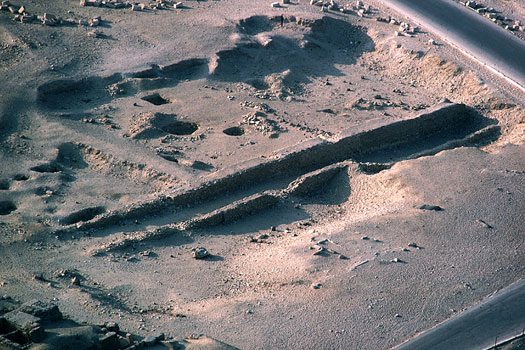 Sinki pyramid 3rd/4th Dynasty (with tower core) with multiple construction ramps still in situ:
Western Cemetery G1 Giza, 5th Dynasty (?) mastaba of "3htj-htpw".
Excavations at Giza 1949-1950
, Abu Bakr. See plate PL.III for photo of mastaba and ramp.
Late 5th Dynasty, Giza tomb of royal architect Senedjem-jb Inti under Djedkare Isesi.
Cue the bellowing and stupid confirmation bias bullshit in 3...2...1...
Edited 4 time(s). Last edit at 06-Mar-20 15:42 by Thanos5150.
Sorry, only registered users may post in this forum.