Mysteries : The Official GrahamHancock.com forums
For serious discussion of the controversies, approaches and enigmas surrounding the origins and development of the human species and of human civilization. (NB: for more 'out there' posts we point you in the direction of the '
Paranormal & Supernatural
' Message Board).
Scott Creighton Wrote:
-------------------------------------------------------
> The recently discovered 'Void' area above the
> Grand Gallery of the Great Pyramid has caused much
> excitement and even more speculation as to the
> purpose of this space may be yet more speculation
> as to what may be found therein.
>
> It seems to me, however, that in all the
> excitement no one has given any consideration at
> all to what the ancient texts that have come down
> to us say and whether there may be a clue in those
> texts that might enlighten this particular
> debate.
>
> I think there is:
Hall of the Ancestors
(GHMB article).
>
> Enjoy!
>
> SC
Not the Scribd version, then?
https://www.scribd.com/document/364422687/Hall-of-the-Ancestors-A-possible-explanation-for-the-large-Void-recently-found-within-the-Great-Pyramid
The one that's been there since November?
http://www.abovetopsecret.com/forum/thread1189963/pg4#pid22875741
Strange how whatever pops into your head on the spur of the moment is always a breakthrough insight. Shall we visit some of your past ones, to calibrate your excited babble now? Here's a gem: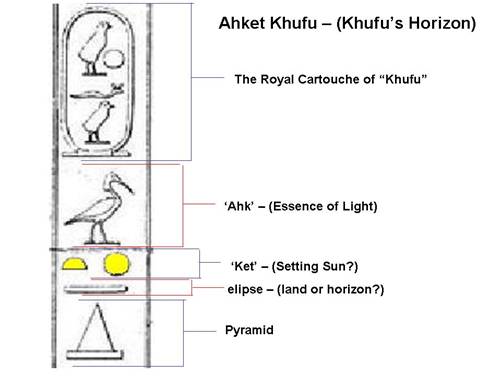 M.
Sorry, only registered users may post in this forum.