Mysteries : The Official GrahamHancock.com forums
For serious discussion of the controversies, approaches and enigmas surrounding the origins and development of the human species and of human civilization. (NB: for more 'out there' posts we point you in the direction of the '
Paranormal & Supernatural
' Message Board).
Quote
Origyptian
"Those "benches" seem to be at an angle to the horizontal (e.g., compared to the poles in the distance which appear to be at true vertical). This makes me wonder whether the benches might be natural angled bedrock strata piercing through the surface. The etched lines that appear man made might simply be a way to provide traction along what was used as a natural roadway"
Indeed you may observe that these "benches" are at two angles:
_The first (along length) being the natural angled bedrock strata, as you noticed, possibly in order to obtain the best stone homogeneity.
_The second angle, along width, also constant and maybe not natural, I think to prevent slabs to slip downhill after cutting.
Note the perfect parallelism of rims between them, natural?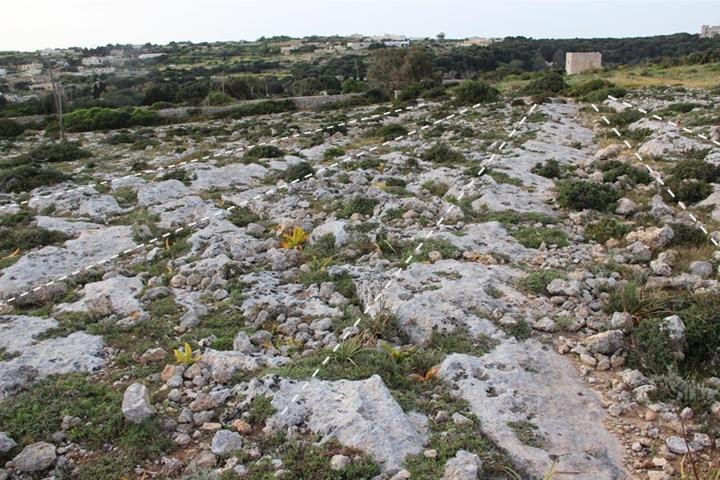 The etched lines that you saw in previous post may be a way to improve grip for traction, rather than cutting marks. But in the case of my photo, please note that even if the whole surface is planar, it is at the same "double" angle than other "benches" stripes and this inclined plane may not be really suitable for ox carts.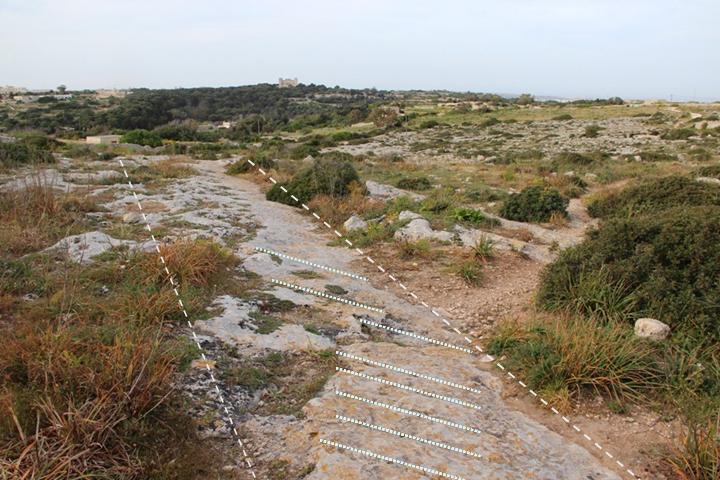 This being said, I could see much more etched lines that maybe were for this purpose at Ta Cenc site, and corresponding to your idea: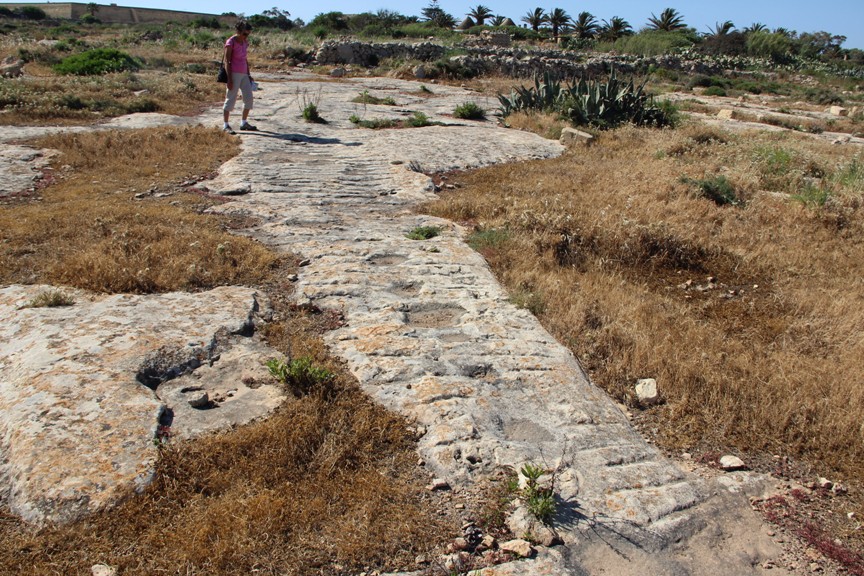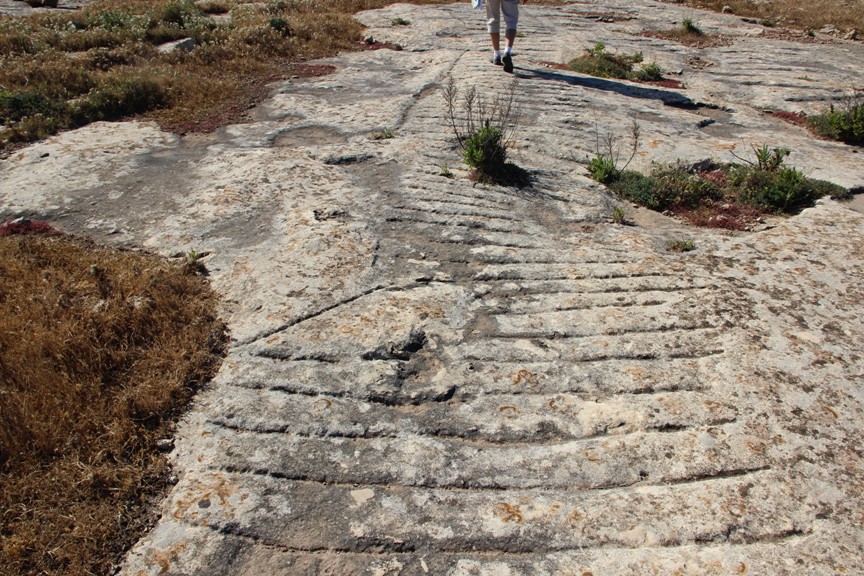 Michel Demaria
Edited 1 time(s). Last edit at 19-Apr-20 08:54 by Mike D.
Sorry, only registered users may post in this forum.