Mysteries : The Official GrahamHancock.com forums
For serious discussion of the controversies, approaches and enigmas surrounding the origins and development of the human species and of human civilization. (NB: for more 'out there' posts we point you in the direction of the '
Paranormal & Supernatural
' Message Board).
I cannot claim to be a cart ruts specialist, even if I have been in Malta.
I was there as a tourist who, being really interested in history, was not focused only on cart ruts mystery. During my stay, I saw two cart ruts sites only, Clapham Junction in Malta, and Ta Cenc in Gozo. I did not see other cart ruts sites.
Sadly, I discovered dedicated guides only during the stay, but in Malta, there are so many places to visit, ranging from neolithic to wwII, and a tourist time is limited.
Not too far, tourists can visit a decomissioned quarry and its very interesting technical and historical museum, "The Limestone Heritage". Useful visit.
In my opinion, from what I saw, Clapham junction was a neolithic quarry, showing a rational organization. The depth of cutting remained very limited everywhere on the site. It seems that exploitation was extensive rather than intensive, in the sense that only one layer of slabs was cut, no more.
The problem on site is that when you begin to distinguish the ruts pattern, you cannot see the parallel cutting benches pattern, which form an angle with respect to the parallel ruts network (and conversely).
The site is made of several gentle slopes converging downhill, and this pattern organization seem to be more or less repeated on each slope, creating several cutting areas.
All reflexions should take this possibility into account. But yes, for many persons, the cutting benches pattern that I think to have seen could be natural outcrops. There is a strong reluctance to admit that there are in the world many man-made structures which could be very, very old.
The rock quality must have been good, as there is today a modern quarry just beside the site, and on the top of two slopes are some tracks that seem to go towards (or come from) the modern quarry location.
The problem is that the areas are now not complete, access is often limited, there are many discontinuities and tracks interruptions by properties, walls, fields, where the quarry pattern has been destroyed to be replaced by agriculture (rock removal, earth addition), this doesn't help.
In Ta Cenc, the site is different.
Much less tracks, and the sensation you are walking on a rocky area which was artificially leveled. It is only partially covered by some earth and plants, and bearing clear tooling traces.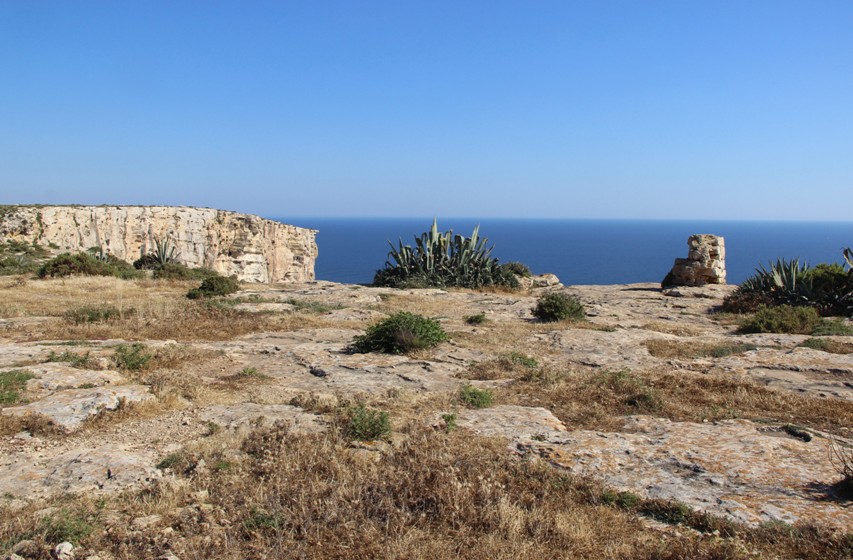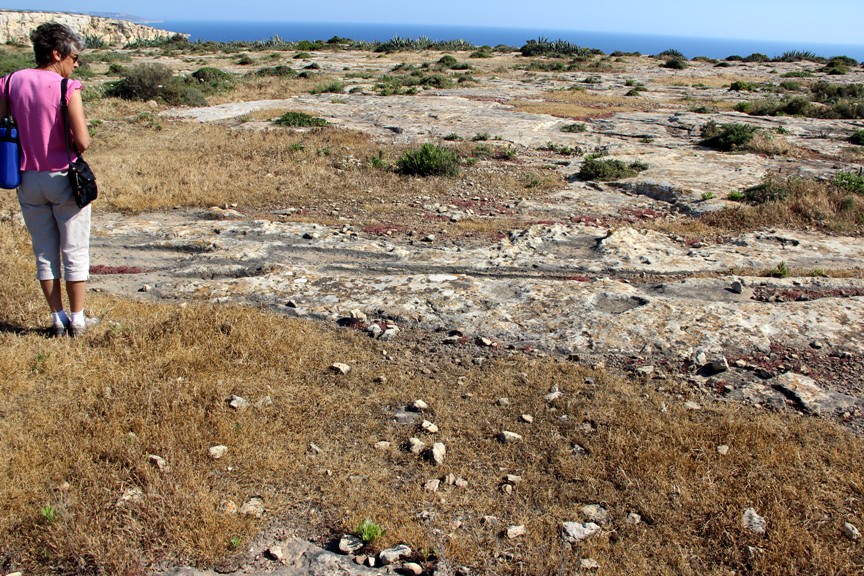 Also the feeling that this area was at a time much more extended. In addition, ruts and cutting-tooling traces are sometimes so close to the cliffs rim (some 130 m in height) that is seems a kind of non-sense.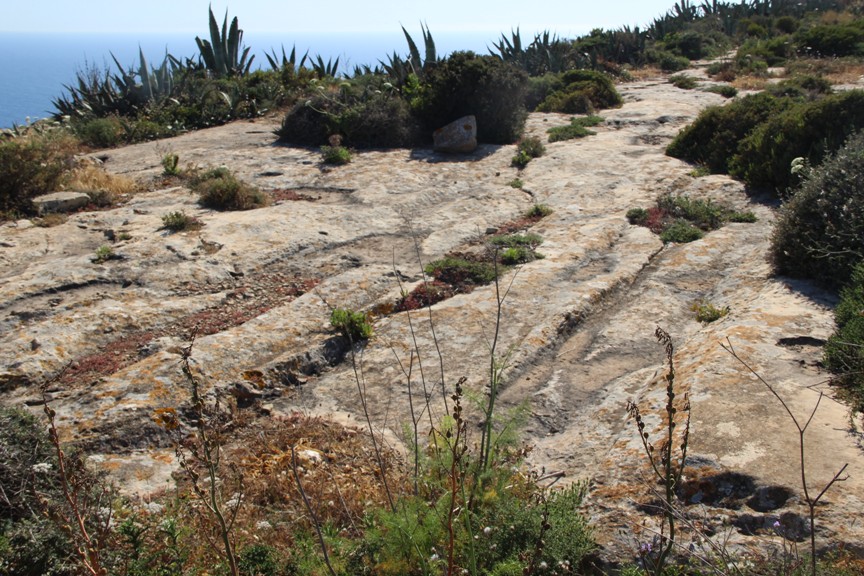 A conclusion could be that these traces are much older than cliffs, and that initial coast line was much lower and much further. Maybe there were temples built on a lower level and closer to the sea, like Mnajdra and Hagar Qim, before Gozo southern coast was broken in a large scale disaster that created the contemporary cliffs, and interrupted the cart ruts paths leading from stones quarry and cutting sites to temple construction sites, the latter being now undersea.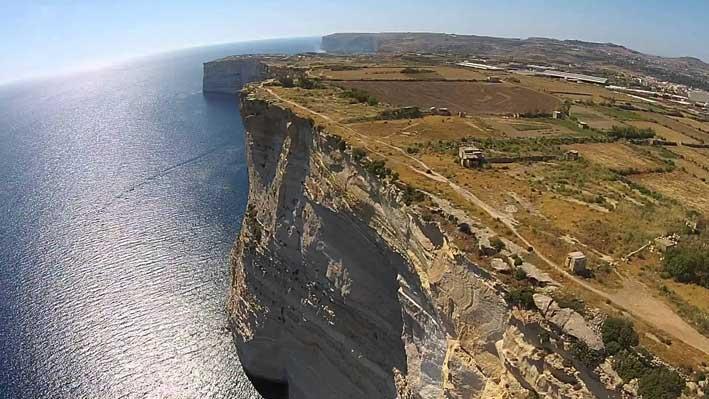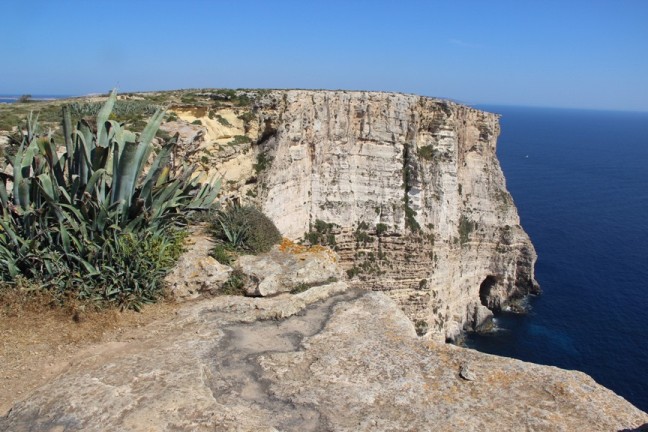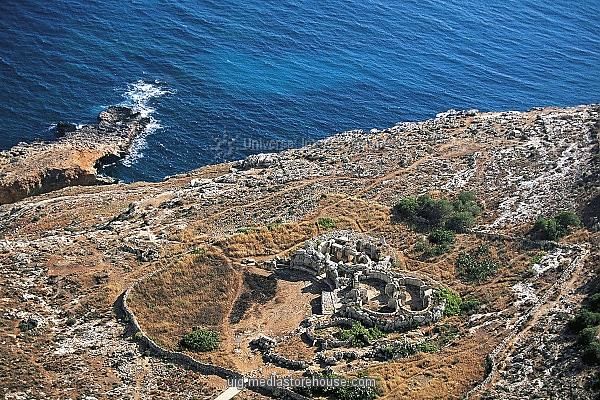 Michel Demaria
Edited 12 time(s). Last edit at 19-Apr-20 09:51 by Mike D.
Sorry, only registered users may post in this forum.