Mysteries : The Official GrahamHancock.com forums
For serious discussion of the controversies, approaches and enigmas surrounding the origins and development of the human species and of human civilization. (NB: for more 'out there' posts we point you in the direction of the '
Paranormal & Supernatural
' Message Board).
For me the time line for when this particular cartouche was painted on that block could be explained if it could be determined when the plaster wash was applied to that chamber, as its clear to me at least the cartouche was painted after that plaster wash was applied, ie in situ , here we ago again, lol
From Colette Dowells site here, i hope Colette is ok with me posting this image as i think we had got permission when we posted it before,
[
www.robertschoch.net
]
The white wash that Petrie commented on in the other chambers .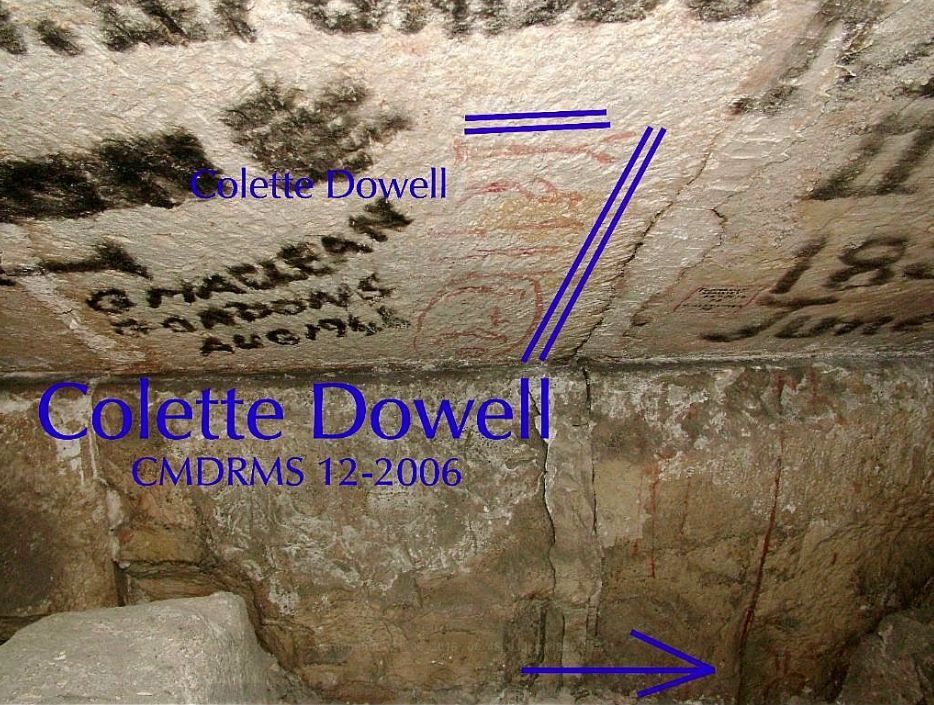 DPP
Edited 2 time(s). Last edit at 21-Jun-16 21:46 by DUNE.
Sorry, only registered users may post in this forum.